Single treatments are ideal with instant results for that special occasion. For lasting results courses are recommended on all of our facial treatments along with regular maintenance treatments. Please ask for more details and for special offers on courses.
Dermatude is the solution for people who want more than skin care, but who aren't ready for, or don't want to go for treatments like botulin toxin injections and fillers. Dermatude is a treatment that can have results as striking and visible with out the risks.
Face & neck with soothing mask
Face, neck & décolleté with soothing mask
One of the best anti ageing treatments on the market. Loved by American and uk leading dermatologists and plastic surgeons. Venus freeze uses technology to tighten, smooth and plump skin on the face and neck. It also works on the body to tighten skin, banish cellulite and contour & loose inches.
CACI signature non surgical facial toning is an advanced non invasive facial, with 20 years medical research behind it. Microcurrent impulses will lift and tone the facial muscles and neck area, whilst improving skin elasticity and reducing the appearance of fine lines and wrinkles giving a more youthful fresh appearance and glow.
All about the eyes is a perfect treatment to keep your eyes refreshed & revived whilst reducing the appearance of fine lines and wrinkles.
The Caci orbital microdermabrasion add on is a crystal free microdermabrasion with LED light therapy to reveal a smoother, brighter complexion.
CACI ultra anti ageing facial
CACI non surgical facial with jowl lift
CACI orbital microdermabrasion add-on
A unique resurfacing treatment which combines glycolic acid and pomegranate enzyme for optimum effect. Glycopeel is ideal as an anti ageing treatment working on sun damage, pigmentation, premature ageing, but also works on dull congested and acne prone skins.
This advanced facial consists of 3 stages of exfoliation followed by four stages of hydrating and soothing products. Results are visible from the first treatment.
Glycopeel with Dermaplaning
Dermaplaning is a method of exfoliation whereby the top layer of dulling dead skin cells and peach fuzz are gently removed to reveal a smoother, brighter complexion. Allowing greater penetration of skin care products and it helps to create a flawless canvas for make up to glide on smoothly. Dermaplaning is a celebrity favourite.
The luxury bespoke Dermaplanning facial is renowned for its anti inflammatory healing properties and stimulating production of collagen to aid fine lines and wrinkles.
Luxury bespoke Dermaplaning facial
£70 (including bespoke facial mask & LED light therapy)
We offer tint and lifting services to brighten up those eyes.
The LVL lash lift is the revolutionary lash treatment that creates length, volume & lift with your own natural lashes. No mascara, No extensions, No maintenance. Lasts between 6-8 weeks.
Make your nails beautiful and attractive with our specific treatments for your hands and feet. Keep your hands, feet & nails looking healthy with Rejuvenate's indulgent manicures & pedicures keeping them in the best condition possible!
Classic Pedicure with Gel Polish
Holistic Therapies & Massage
Reflexology is a complementary health therapy that can be effective in promoting deep relaxation and wellbeing.
Hopi Ear candles are a pleasant and non invasive treatment, ideal for ear, nose and sinus problems has a soothing and relaxing effect.
The Glycopeel back treatment is the ultimate deep cleanse and rejuvenating back treatment. Perfect to even out skin tone and bring radiance to an otherwise neglected area.
Massage therapy has been used for centuries and is a treatment that involves kneading, tapping, pressing or stroking soft tissues  of the body to help relax you.
We also offer a Bespoke Beauty Ultimate Rejuvenate Hour which includes a relaxing back neck & shoulder massage, bespoke mini facial, pressure point scalp massage.
Bespoke Beauty - Ultimate Rejuvenate Hour
For your comfort and hygiene, we only use the most premium waxing products. Therapists will prepare your skin beforehand to optimise effective hair removal, and apply beneficial and calming aftercare to complete a truly professional wax.
Hot wax is gentler because the heat allows the hair follicle to open up before the wax is peeled off. Hot wax removes more stubborn hair and provides a superior finish taking the ouch out of waxing.
Comfort wax available on request.
Raquel & Kate have been friends & work colleagues since 2006, both working at the most prestigious salons in Worcestershire. They share the same holistic approach in their treatments both specialising in anti ageing facials, their desire to treat each clients individual needs is really something special.
Everything we do, and everything we create is based on what we believe in. The best time for new beginnings is now, we cant wait to share our journey with you.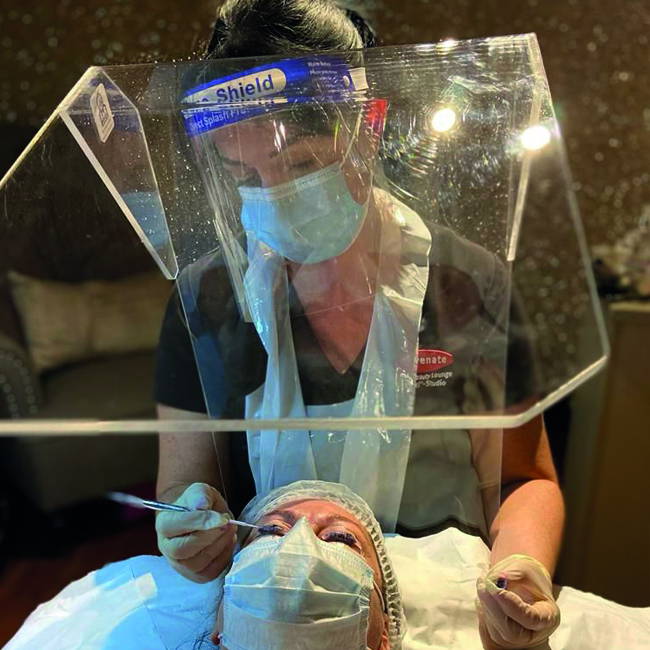 Kate
Kate has over 20 years experience in the beauty industry and is widely recognised as one of the UK's leading therapists, including national award recognition from Professional Beauty UK. Kate has featured in national press reviewing world renowned brands, and worked with a highly regarded salon chain to develop their treatments.
Kate is an extensively trained, fully qualified beauty and holistic therapist, who has a wealth of experience across many brands. She is a sought after skincare specialist and has been referred to by clients as an anti ageing magician! Kate offers clients the utmost professionalism in a kind and friendly manner, delivering results that exceed expectations.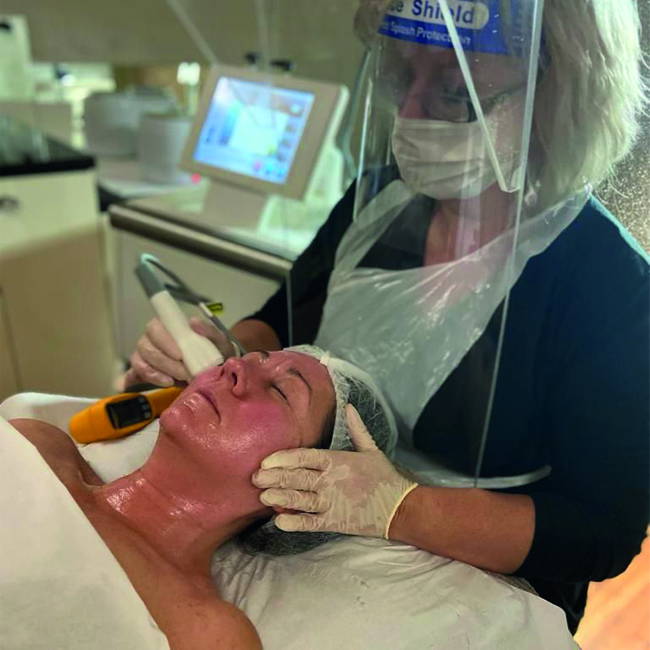 Raquel
Raquel is the heart of our team, she has a wealth of experience and knowledge in the beauty industry. Raquels priority is your treatment journey from the moment you step inside with her gentle and reassuring manner she will always put you at your ease.
Raquel specialises in bespoke anti ageing facial, Raquel has the knowledge along with the worlds leading brands to tailer the treatment to each clients skin and areas of concern. Customers describe Raquel as caring and very passionate for what she does & has a reputation for always going that extra mile. She is the epitome of great customer service.
Cancellation Policy
We understand clients occasionally need to change or cancel their appointments. Should you need to do so we ask for at least 24 hours notice or the full cost of the treatment will be charged. If you arrive late for your scheduled appointment we will do our best to accommodate your treatment.
Client consultation form
Before your service you will be required to complete a client consultation form to safeguard your well-being and comfort.
Patch testing
You will require a patch test 48 hours before any lash/brow tinting treatments and lvl lash treatment.